3-step knife sharpener:
Step 1 diamond sharpening rod to repair and straighten the damaged blade first.
Step 2 sharpening rod to grind it into v-shape.
Step 3 the socket has to be cleanly sharpened.
Cut Resistant Gloves: Designed with a non-slip base, a cut resistant glove is also included for added safety!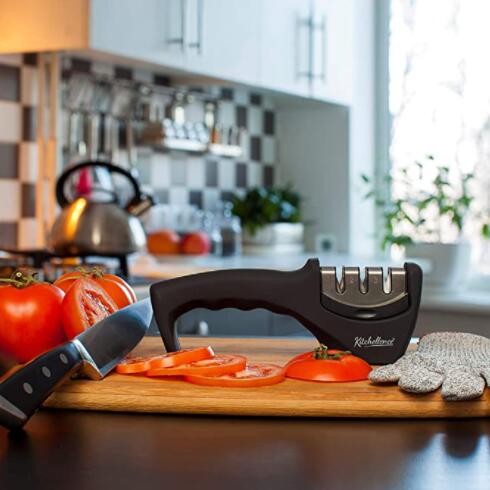 Details on amazon
We've been using this on our store. Cheaper price but quality. 😊👌

We have that one and it worked 👍

why the sound so relaxing

I JUST CAN'T STAND THE SOUND OF IT GRRRR 😩😩

wait I'm the only one who's satisfied by the sound

make sure na may tubig sa sharpener

Pede po sa meat before and after

okay sya.. pero need mo na idaan sa sharpener lagi kapag gagamitin mo.

yes sulit na sulit at handy

try mo slice ung paper ng dimo hawak both side ng paper.

good for cheap knives i wont use it on good ones

these are actually really bad for your knives! you're better off hand sharpening them (esp if you have nice knives) or having them professionally done